Days
Hours
Minutes
Seconds
Discover an exciting range of offers and exclusive deals from Interrail. Find out about our latest promotions and take advantage of fantastic discounts, deals and free gifts. Don't forget to subscribe to our newsletter to get the most up-to-date information and receive extra special offers.
Travel essentials
Travel insurance
Travel safely and match your insurance to your trip. Get covered for medical bills and gear like cameras, tablets and phones, but also for 140 extreme sports and activities and of course your luggage. 
Hostelworld
Looking for a fun hostel? Find rooms for every budget all across Europe.
Get Your Guide
Travel smart and book Europe's top attractions in advance. Get the best prices for tours and tickets, and avoid the queues!
Travelling with Interrail saves you money on more than rail travel! Having an Interrail Pass entitles you to take advantage of hundreds of discounts and rewards all over Europe. Get everything from reduced ferry fares to free public transport, and from hostel offers to discounts on city cards.

Travel essentials
Sandemans Europe
Discover Europe's cities with the help of local guides with SANDEMAN's in-depth walking tours. Interrail Pass holders get a 20% discount!
Airbnb
From castles to treehouses, find your own unique place to stay in Europe.
Booking.com
Find thousands of hotels in Europe, and read millions of helpful reviews.
Didn't find what you were looking for?
Travel experiences
Festival Travel
Whether you're into dance, rock or techno, Europe has it all! Get tickets for all the big festivals through our partner Festival.Travel!
Explore like a local
With Secret Food Tours you discover your destination through one of the best things: local foods! 
Go the last mile
Found yourself at the end of the line, but not at your destination? When public transportation ends, it's time to take matters into your own hands: rent a car for the last miles!
Interrailers get up to a 15% discount on all Avis retail prices. 
You can find more information in the Terms & Conditions.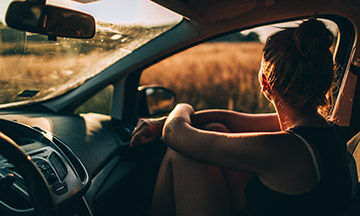 And don't forget about our Pass discounts!